The "Saleshero" podcast, hosted by Alex Raiman and Fares Měchura of Saleshero consulting company, welcomed in June 2023 Milivoj Uzelac jr., the Managing Partner of Altron Modular.

Milivoj shares insights into the role of modular data centers in the digital future in the MEA region. Furthermore, Milivoj reveals the immense opportunities arising from the rapidly expanding digital infrastructure in Africa. Get ready to explore the world of modular data centers and their significance in these regions.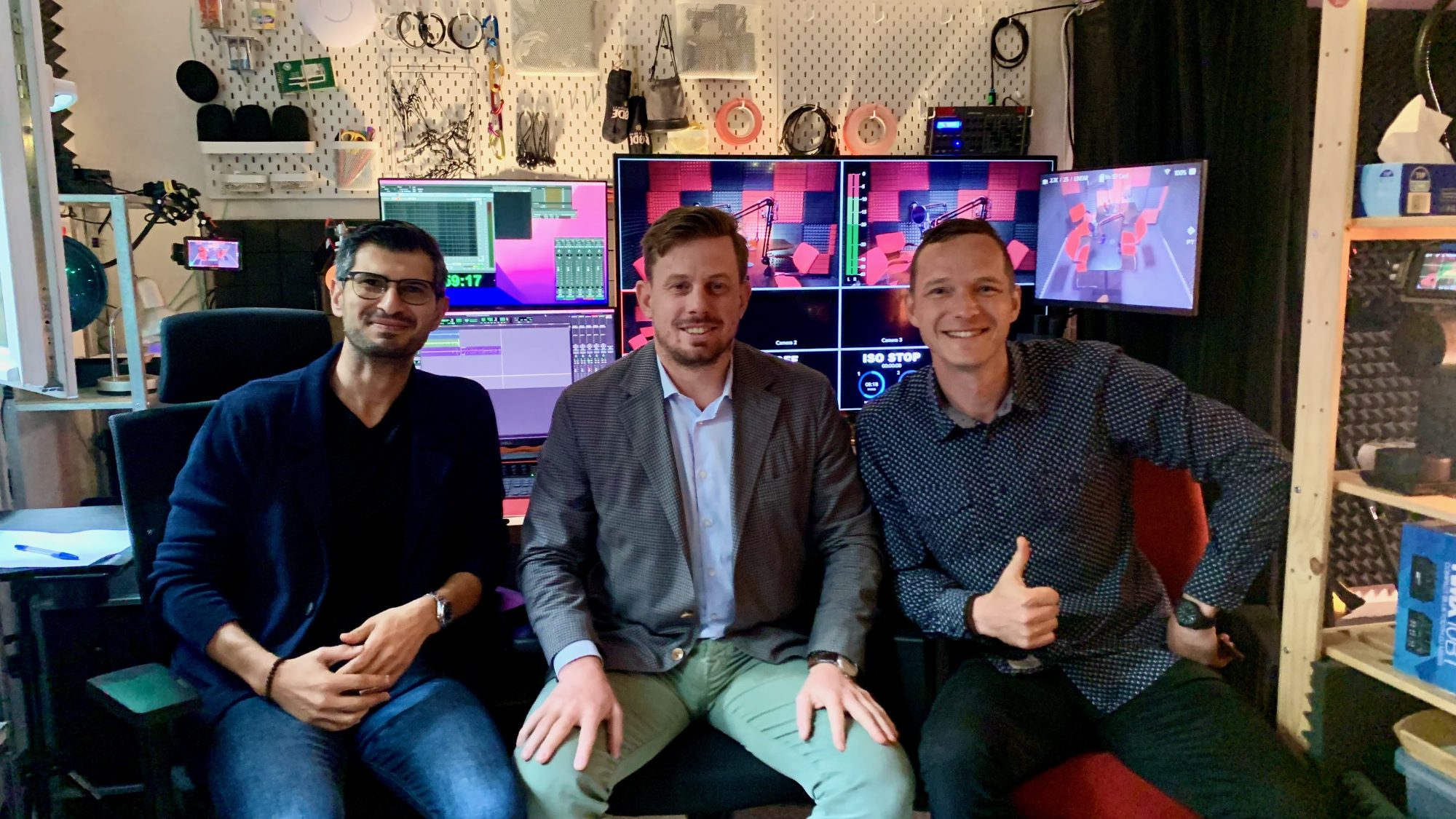 From Art to Business Ventures
Milivoj Uzelac jr. comes from a family with a rich artistic background, with his great-grandfather being a painter and his grandfather a conductor. Inspired by this artistic legacy, Milivoj and his father blended their artistic inclinations with entrepreneurship, transitioning into the business world. Today, Milivoj carries on this tradition and strives to instill the same passion in his sons, continuing their legacy in both art and business. 
Altron Modular, a new baby
Altron Modular is Milivoj's latest venture, receiving his full attention over the past year. Leveraging Altron's extensive knowledge and traditions, the company focuses on modular and prefabricated production, investing in cutting-edge technologies. Operating in a competitive landscape, Milivoj considers the business to be challenging but rewarding, as they draw from Altron's expertise to drive their own success in modular and prefabricated manufacturing. 
Understanding Modular Data Centers
Modularity is a prominent trend across various industries, including technology and construction. In the context of data centers, modularity refers to the use of pre-tested, pre-integrated, and prefabricated components, providing a ready-to-deploy solution. The demand for data centers continues to escalate due to the exponential growth in digitalization. Both governmental institutions and hyperscale companies like Amazon Web Services, Facebook, and Microsoft contribute to this surge in demand, necessitating the construction of additional data centers worldwide. 
The Role of Modular Data Centers
Modular data centers play a critical role in meeting the increasing demand for computing power and digital infrastructure. These solutions offer accelerated deployment, scalability, improved energy efficiency, and simplified maintenance. Amazon Web Services, for example, plans to double its data center count in the next four years, indicating the need for expanded capacities. The trend starts in developed markets like the United States and gradually extends to emerging regions such as Europe, China, and Japan. 
Benefits of Modular Construction
These pre-engineered solutions offer a faster implementation process, reducing time and costs associated with traditional data center construction. By embracing modular approaches, an organization can effectively address the growing demand for digital services while maintaining high quality and availability of these complex engineering structures deployed anywhere around the world. 
Focus on the Middle East and Africa
Milivoj Uzelac jr. has a strong bond to the Middle East and Africa (MEA) region, having previously build Altron's presence in the United Arab Emirates from the ground up. The company focus on technology projects from design to construction, specializing in data centers, and supporting systems for critical infrastructure projects. The MEA region presents significant potential for Altron Modular due to high demand for digital infrastructure, rapid deployment projects and low level quality of supply chain. 
Enabling the Digital Future
The rise of modular data centers signifies the increasing need for scalable and efficient digital infrastructure, particularly in the Middle East and Africa. Milivoj Uzelac jr.'s Altron Modular embraces this trend by incorporating modularity into their manufacturing processes, leveraging Altron's expertise and investing in cutting-edge technology. As digitalization continues to accelerate, modular data centers provide a viable solution to meet the growing demand for computing power. The future of data centers lies in modular construction, allowing businesses to adapt and thrive in an ever-evolving digital landscape. 
Listen to the podcast in Czech here.