Important tasks of the Czech state administration require an adequate data infrastructure. That is why we entered a tender for the project of supplying two mobile data centers, announced by the Ministry of the Interior of the Czech Republic. We are happy to say that we won the tender with our Mobile DC solution. Due to the planned reconstruction of the data center building, the Ministry of the Interior was forced to choose an alternative solution in order to ensure an efficient and secure location for critical ITS technologies.
What solution did we choose and why?
Strict requirements for data security and reliability led us to select two MDC 30 mobile data centers, which meet the high demands of the client thanks to the combination of cutting-edge technologies, innovative procedures and proven topological solutions. Both mobile data centers, which we delivered and installed to the Ministry of the Interior, contain 7 racks ready to be equipped with IT technologies. The robustness of the system is ensured by the above-standard output of 45 kW, cooled by an advanced system of roof units using direct DX evaporation and free cooling in each module. The cooling system is designed to minimize noise disturbance of the environment while maintaining maximum cooling efficiency.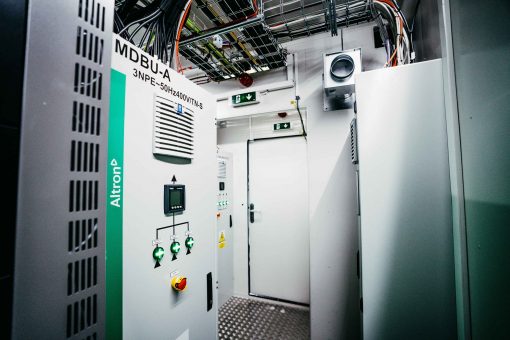 Safety first
As the strictest requirements are placed on the data security of the Ministry of the Interior, we designed the mobile data center to meet the highest security standards required for critical infrastructure at the state level. MDC 30 mobile data centers contain enhanced electromagnetic shielding and are protected by additional physical security features that meet the high requirements of the National Security Office.
TCCF certification as a condition
One of the explicit requirements in the tender was the necessity of having TCCF certification granted by the Uptime Institute. This serves as an objective basis for comparing the functionality, features, performance and accessibility of the data center infrastructure. The aim of the project for the Ministry of the Interior was to eliminate all potential risks and meet the specified accessibility requirements. Therefore, we designed the entire project in cooperation with the Uptime Institute from the very beginning. This created an exceptional solution that meets and exceeds all the criteria required for certification by the Uptime Institute. The whole process was successfully completed and we were granted the certification at the end of 2021.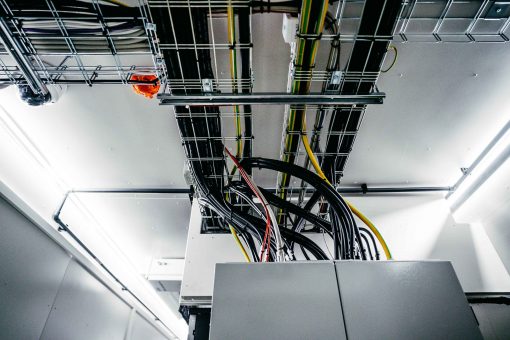 Benefits of the MDC 30 data center
Our TCCF-certified mobile container data center is an innovative solution that combines self-configuration with backup power protection, efficient cooling and security against attacks. These mobile data centers boast the same operational features as traditional stone data centers, but unlike them, they are much faster to install. With their mobility, low operating costs, high energy efficiency, scalability and fast delivery, mobile data centers are a reliable solution whenever it is necessary to quickly secure the data infrastructure or in spaces where a classic server room cannot be located.