Altron is working in its innovative lab to develop the new Altrix operational system, creating individual modules that are gradually being introduced to the market. One of the first significant applications of the platform was implemented in the Nagoja data center. The development and deployment of the system in real projects are led by the innovative lab of Petr Ding.
Reducing operational costs and optimizing technologies present a current challenge across the IT environment, which we increasingly focus on with our clients. For this reason, we have directed our attention to developing the new generation of the Altrix control and monitoring system, which evolves from the previous generation of the AiMON platform and incorporates all the techniques and experiences we have gained over 25 years of developing and operating this system.
Altrix is a comprehensive, modular, and highly efficient expert system for technology infrastructure operators. It consists of hardware and software solutions primarily used for monitoring, operation, optimization, and administration of the deployed technology. Being an open system, it can easily incorporate any technology based on a prepared template. It also has open metrics for data sharing.
We have been preparing this project for many years, and thanks to our collaboration with Seznam.cz, we have launched this new project for a real application in the Nagoja data center. As a result, an IT-inspired concept of infrastructure and topology of this system has emerged.
By implementing the Altrix system, the operator gains several key advantages. The first one is cost savings. By monitoring and evaluating selected data, it optimally manages the infrastructure in terms of energy consumption. Another advantage is reduced demands on operational personnel. Selected tasks that require skilled operation can be performed remotely from the headquarters or fully automated. An important function is also the detection and elimination of problems in the initial stage. Thanks to Smart Sensing, the system can identify hidden or emerging issues and enable their timely resolution.
But the list of benefits doesn't end there. Altrix can maximize the lifespan of technology infrastructure based on analyzing individual components and propose their efficient and sustainable utilization. It also assists in monitoring carbon footprints and tracking emissions produced.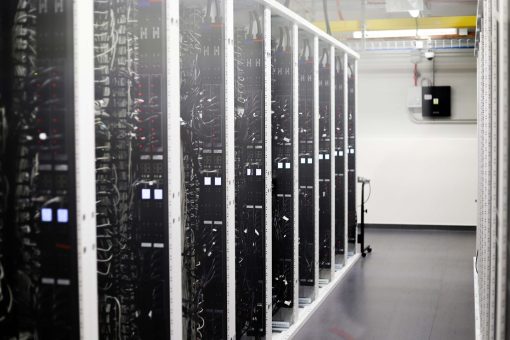 We have divided the individual functions into the following categories:
Real-Time Monitoring: The system provides real-time insights into the status and utilization of monitored infrastructure, collecting data for related services. It offers a configurable architecture based on predefined templates and measures the quality of data from monitored technologies.
Control and Automation: Altrix effectively manages the operation of technology infrastructure, reducing operating costs. It offers automated profiles and operation scenarios that ensure quick troubleshooting and can adjust operating conditions according to user needs. The system primarily manages energy, operation environment, air conditioning, fuel economy, and other technical building systems.
Fault Detection and Prevention: Using Machine Learning, modern detection methods, and advanced sensors, the system detects hidden or emerging issues in critical infrastructure. Operational situations can be resolved at the initial stage.
Operation Optimization: The system can identify potential efficiency reserves in operation and enable further optimization processes such as energy savings, personnel savings, reducing environmental impacts, and infrastructure availability.
Operator Module: User-friendly interface provides tools for controlling and managing the infrastructure, presenting visualized data, and facilitating easy administration. The operator gains access to various tools such as an operational log, service inspection records, revision plans, and more.
Manager Module: Similarly to the operator, the manager obtains an overview of key data. Altrix provides access to past activities or incidents, supplies static and capacity