Modular data centres have experienced meteoric growth in recent years and are expected to double their market volume year-on-year. According to research firm OMDIA, portable modular data center (PMDC) products will reach $4.3 billion in 2023. Our Altron Modular (AM) division, led by Milivoje Uzelac Jr., is also preparing for this development and will be introducing innovative modular data center products in the coming months. 
The data centre market has been experiencing record growth for a long time. What are the predictions and trends in the mobile data centre segment?
The digital economy means the transition from paper to digital information in most industries. Today it mainly concerns private companies, schools and municipalities and cities. Healthcare facilities are also going digital, and this trend means more demands on colocation providers.
Edge networks are also seeing a big movement, with growth of around 40% year-on-year in the US. This is where proximity, low latency, lower data network utilization play a role. This includes Industry 4.0. This trend is slowly coming to Europe and we expect the biggest boom around 2025.
How are you preparing for this boom of Edge networks and Industry 4.0 in Europe?
Imagine a smart city with advanced traffic management based on traffic camera analytics or an airport that needs to evaluate hundreds of camera images in real time and compare them with international databases. Such applications place huge demands on the amount of computational operations and the volume of data sent. Therefore, the data center needs to be as close to the source as possible so that the data can be safely evaluated with the shortest possible response time.
This is why we designed EDGE DC to be ready for these and similar scenarios. It is used, for example, by Evobus, the Daimler bus manufacturer, for whom we installed EDGE DC to provide digital production control and IT equipment for a newly built production hall – even before the hall itself was completed.
Another reason is the metaverse, a network of 3D virtual worlds focused on social connections, where virtual reality requires high-capacity transmissions that are not technically possible to run over DC hubs. This is why hyper connectivity solution providers such as EXA Infra are very interested in extremely fast EDGE data center builds that enable local data processing.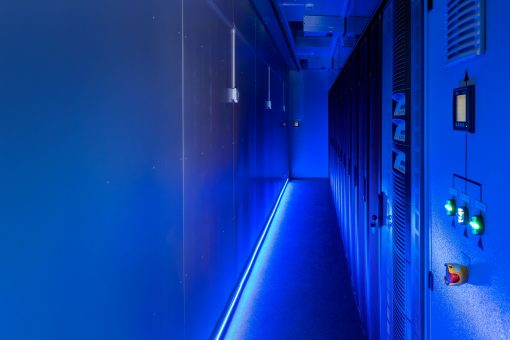 You seem to have your long-term plans and goals clearly set in terms of your division.
That's right, we are gradually working on each step. In 2022, we will complete the creation of the sales, marketing and product teams. We are also building the foundation of the partner network and pipeline to support a doubling of revenue in 2023.
Another goal is to bring in investors, accelerate growth by investing in dealerships, software product development for service, marketing and production capabilities in other countries, primarily Saudi Arabia and the US.
Let's take a look at the products themselves. Altron is currently developing a new model of prefabricated data centres. Can you tell us more about it?
We are currently developing a new third-generation Edge DC prefabricated data center model. The aim is to develop a completely new innovative Edge data centre. The Edge data centre concept itself is planned to reflect current customer needs across the customer segment, while achieving a high level of technological innovation and data security.
Among the main reasons for the development of the new Edge DC is the new architecture, with which it will be possible to achieve an even more efficient integration of the product in the campus or campus. Another reason is to increase the speed of commissioning to obtain computing capacity in a matter of weeks and, of course, to reduce acquisition costs.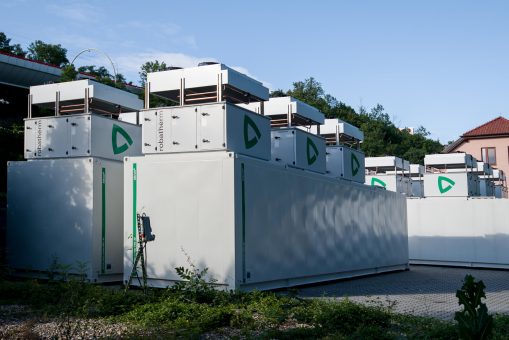 The mobile data centre is a fast-to-implement alternative to a traditional server room. For which clients are you developing the new solution?
We offer a prefabricated solution that we can tailor to our clients' IT infrastructure needs. We mainly focus on small and medium-sized data centre solutions from 20 kW to 1 MW ICT load, for which we can deliver an efficient solution in a price/performance ratio. 
 The use of our products permeates the entire market. They represent an excellent solution in locations without the possibility to build a dedicated facility or where there are lengthy processes to obtain building permits. These features are appreciated by government institutions and security forces, but also by private companies that use them, for example, in industrial sites or logistics parks. We must also not forget healthcare facilities with increasing demands for digitalization, where our data centers are becoming increasingly popular. 
 We use the technology that best suits the application, the geographical location and the local technology support coverage. We are now a manufacturer but at the same time we want to retain our service provider approach – dynamic, accurate and focused on the individual needs of each client.